Munich city and surrounding areas.
Dating back to the mid-1100s, Munich has an incredible history in every sense of the word. There are so many incredible sites that can be done from Munich as a day trip, like the Neuschwanstein Castle, that people sometimes forget that Munich is a destination of its own, and deserves to be properly discovered.
Things most people have heard of, like the site of the Oktoberfest, or the Hofbräuhaus, or the Glockenspiel are an absolute must. But Munich has so much more than just these things to offer. Everything from a Royal Palace to a surfing mecca. The Viktualienmarkt (the Vitals market) is the oldest and largest open market in Munich and a large part of beer history, which is a large part of Bavaria. The site of Hitler's first failed attempt to take power sits right across from a Royal Family Monument.
Monuments built by the kings sit next to noble hotels in the center of town. Munich suffered significant damage in WWII, and much of the old town has been either rebuilt or simply built anew. But the charm of the old town is as strong as ever. The New Town Hall, in which the Glockenspiel sits, is an impressive Neo-Gothic building that mainly withstood any damage. Directly across from the Town Hall is the St. Peters Church, which was badly damaged in the bombings. But the story behind the church is heartwarming.
We can visit the Nymphenburg Palace, a beautiful Baroque palace that has a 450-year history and is simply beautiful. It is also the birthplace of King Ludwig II, the builder of the Neuschwanstein Castle, one of the most visited spots in central Europe.
There are other things we can do in combination with a Munich city tour if you would prefer, such as visiting the concentration camp at Dachau. 
Munich has so much to offer. Countless museums, shopping, history, and the finest culinary experiences. It is too much to list in a few sentences. The best way to find out is to experience Munich for yourself, with your private tour!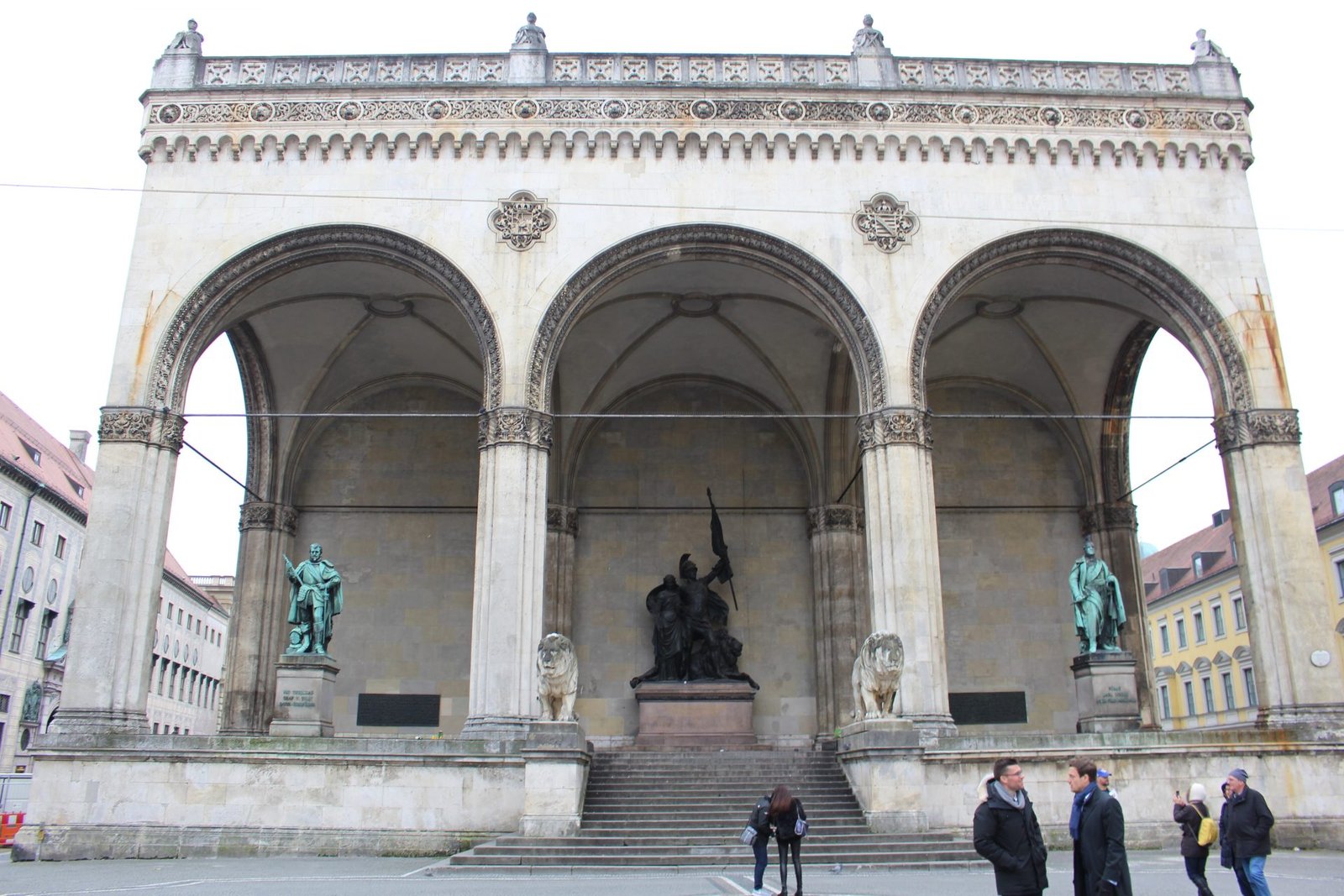 My Munich tour differs from my other tours, as I live here and can offer variations here in Munich that I cannot at other destinations.
I can do a 4-hour old town walking tour that centers around the almost 900 years since the original town walls were built. This tour is a walking tour, so no vehicle is invloved, but can require the Munich public transport system, depending on our itinerary. The public transport system here is safe, convenient, clean, and punctual. As with all my tours, an itinerary will be suggested by me but it will be flexible and can be shaped around your interests and wishes, and the entire day, with small exceptions, can be totally spontaneous. The tour can be a Munich history tour, a beer history and beer-hall based tour, including a lunch break, or anything you like. Please see the walking tour description below in the driving tours to get an overview of some of the sites we will experience.
We can also do a 10-hour Munich and surrounding area excursion with a car, depending on your interests. The actual destinations are not set in stone but can be fine-tuned ahead of time or as we go.
This tour involves: 10-hour Munich and surrounding area tour: This tour will always include a walking tour of the old city. In this part of the tour, the Glockenspiel is a must. It is a carillon in the New Town Hall that gives us a small show every day at 11 am and 12 noon (and 5 pm in the summer period). Things and sites we can see and visit include the Marienplatz, the original city gates, the oldest church in Munich – St. Peters Church –  (plus various other churches if so desired), the Viktualienmarkt, the Residenz area – which is the site of the Nazi's first (failed) attempt to take power in 1923, The Königsplatz – which is not only beautiful but has its historical roots in both the Royal Family and national socialism. For people interested in WWII history we can base a portion of our day there. Perhaps a day combining a visit to the Dachau concentration camp (on request) combined with the WWII and medieval history of Munich. But the possibilities do not end there. There are numerous lakes and beautiful areas that can be included in this tour. There is the wonderful lake Starnberg where Ludwig II (the builder of the Neuschwanstein castle) died offers boat tours with stops around the lake. Lake Tegernsee, where we can also take boat rides, has a cable car to a mountain top Biergarten, where we can have lunch and enjoy a tremendous view of the lake. And, of course, we cant mention Munich tours without saying "beer". Various places to visit include the Andechser Monastery, where the monks still brew their own beer, or the Ayinger brewery, where we can arrange a 2-hour brewery tour and get a beer tasting along with detailed insight into beer brewing (this is rather pricy due to the brewery pricing for small groups) and others. Of course, we also have the Nymphenburg Palace, the birthplace of King Ludwig II.
The day can be planned around your personal interests so it can all be customized to fit your wishes.
Pricing
4-hour walking tour: Euro 320-
9 1/2-hour driving/walking tour: Euro 850-
Included in the base tour price are:
Door-to-door service. Pick up and drop off at your Munich city hotel with a vehicle on the driving tour. I can meet you in town or at your hotel for the walking tour. We will discuss this when booking the tour.
All vehicle and parking fees.
Flexibility wherever possible. All itineraries are subject to your input and wishes.
Historical background about the places we visit.
Extra costs include:
All tickets and entry fees, such as the Nymphenburg Palace, public transport, or any boat rides or museums. Please ask if you would like more information on this.,
Food, drink, and souvenirs.
I can make you a custom tour offer that is all inclusive, please message me for details.
I am happy to customize the day to fit your wishes and interests. Message me for details.
Many of the things we will be able to see and do can often be impacted by the time of year and the weather.
We will travel in a 2021 Mercedes van if the driving tour option is chosen. It is very comfortable with AC and seats that can be tilted back. If a child's seat is needed, I can provide a seat for children around 9 months to 6 years. Please let me know in advance as the seat is not in the van at all times.
The tour will be a combination of driving and walking. The old town is only possible on foot as it is only pedestrian traffic, so if there are any mobility issues, we can take things slow, and take breaks if and when needed.
Photos can be seen in the photo gallery.
!! Please note that many shops and the Viktualienmarkt are closed on Sundays.
Many Places, especially smaller cafes and restaurants, still do not accept credit cards. A little extra local cash (Euros) is never a bad idea.
Click on any picture to start the gallery
Munich